DEPARTMENT OF PHARMACEUTICS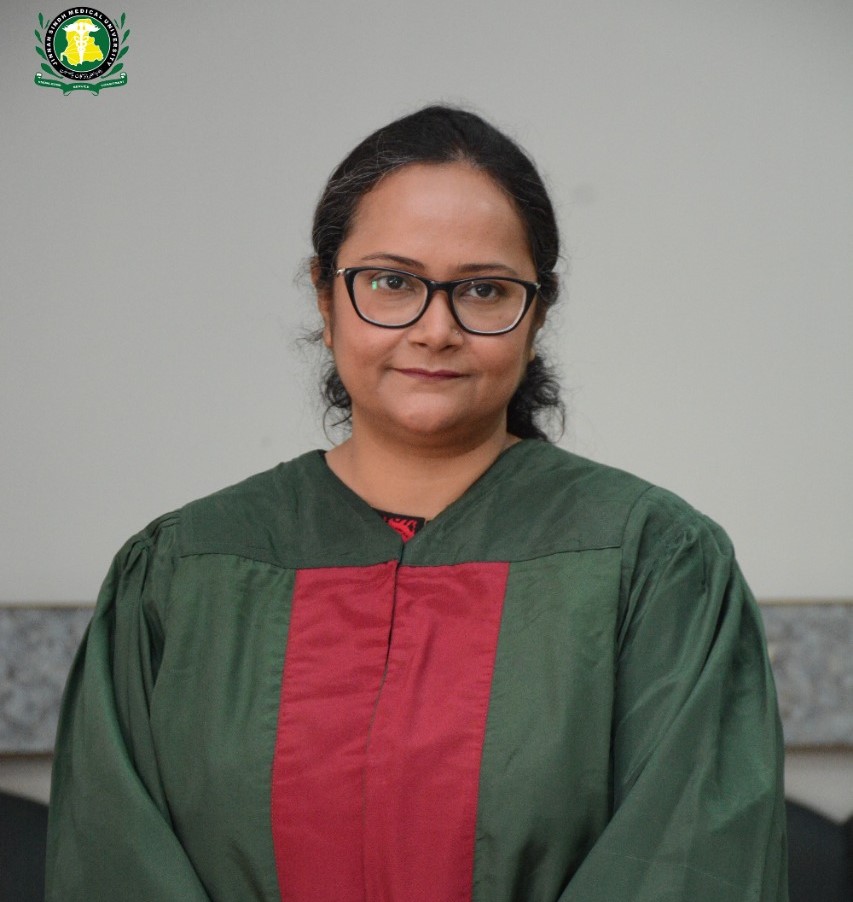 Prof. Dr. Huma Ali
Head of the Department
B. Pharm., Pharm. D., M.Phil., Ph.D (KU), R.Ph
Message
Institute of Pharmaceutical Sciences (IPS) is known for health education, research and practice. Our pharmacy students have access to modern classrooms, laboratories and rich source of pharmacy related materials. Pharmacy is the health profession and pharmaceutics as branch of pharmacy provides systematic approach in dosage form designing with optimal quality, stability, safety & efficacy. This discipline encompasses the theoretical & practical understanding of Physical Pharmacy, Pharmaceutical Preparation, Pharmaceutical Quality Management, Industrial Pharmacy, Pharmaceutical Technology, Bio-pharmaceutics and Pharmacokinetics.
We have highly qualified & well trained faculty to guide & facilitate students.IPS is among the best institutes to build up your career and to make you a valuable asset of the nation. So as to address the challenges of tomorrow, the IPS offers proficient training in an extremely conducive condition to each student.
Institute of Pharmaceutical Sciences endeavors to develop in each student, the virtue and values of humanity, dignity and worthiness; a desire and capacity for critical reasoning, an appreciation and understanding of the social, health & biomedical sciences. The ability to communicate and the skills for acquiring new knowledge and meeting the challenges of an exponential growth of information are further strengthened. The institute focuses on developing competence, personal fulfillment and responsible leadership in the profession, science and in public service.